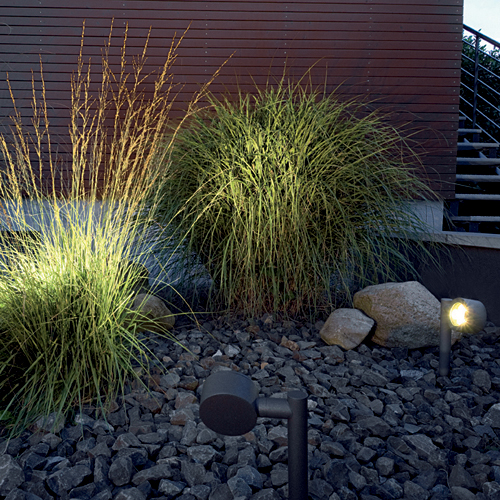 Choosing The Right Garden Spike Lights

Andy_Spark, 3 years ago
0
3 min

read
175
Illumination of households is an activity that enlivens your spaces and makes them attractive to dwell. The space becomes inviting and you love to call your friends to have a feel of it. All this requires proper planning and execution of fitting correct and appropriate light fixtures. This is true for the interiors as well as exteriors that include your garden space too.
There is a grand feeling of opulence and elegant style to an attractively lit garden. Well designed and attractive garden spike lights can transform your garden into a beautiful landmark. You can create a grand and eye-catching garden by installing garden spike lights, which can impress your guests and endow you with a feeling of satisfaction and pride. An arrestingly illuminated outer space offers the visitors with the warm welcome.
Rule 1: Choose the location of the  Spike Lights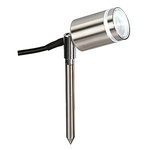 Finding ideal garden spike lights is imperative if you intend to brighten your garden to come to life after sunset. After choosing the lights, you need to carefully install them at sensitive areas of the garden.
The placement of the fixture is important for creating an exuberant garden decor. It is very important to buy lights which do not have too much of glare since it will distract from the beauty of your garden at night.
Moreover, it is crucial to select garden spike lights with the right degree of luminosity that also acts as appropriate security as well as safety. Besides this, spacing them is essential in order to develop a stunning ambiance of your outer space or garden area.
Rule 2: Consider all relevant purchasing factors
Durable: Garden spike lights should be made in durable materials so that they can resist most extreme weather conditions. Fluorescent lights are definitely more durable. They will last longer than the ordinary incandescent lighting fixtures. On the other hand, LED's are also turning out to be more popular these days. You need to choose according to needs and ensure that you can do your bit for the environment. This is where LED is best.
Easy to maintain: Choose weather-resistant garden spike lights for your outdoor spaces. They are relatively easy to maintain and will not require much polishing. This will save time and effort in maintaining these light fixtures.
Economical and efficient energy consumption: Make sure that garden spike lights are energy efficient as mentioned earlier. Since these fixtures are the main lighting source for your outdoor space, at times you will need to work it overnight and this can be heavy on your budget. Fluorescent and LED are the best choice for outdoor lighting fixtures. They consume comparatively lesser energy than the incandescent and do not cost you a large amount of money.
Easy to install: If you do not intend to spend extra money on hiring electricians, then it is essential to buy garden spike lights, which are comparatively easier to install in your outdoor spaces. It is better to opt for expert services initially, rather than spend afterwards for issues arising.
Rule 3:  Don't compromise on quality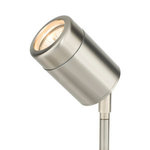 In this era of eCommerce and internet, it is best to find reliable lighting fixture sellers online. Choose from an array of options and check out the specific features as per your needs. Make comparisons between the options available and then make up your mind as which garden spike light fixtures offer you maximum benefits in terms of lighting quality, durability, and efficiency.
In addition to this, check out the brand, design, longevity and maintenance of garden spike lights before placing the order online. Your order will be delivered to your home within a stipulated time span.
Related posts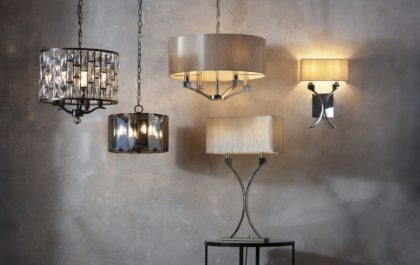 New, New, New… A/W 2020 Collection
Explore our new Autumn/Winter collection, where you will find amazing and out-of-this-world fixtures that will look good in any space within your home. Whether you are looking for a new light for your Living room, Dining room or Bathroom, National Lightings New Collection has got you covered.