On the 12 day of… Our Top 12 Downlights of 2020
LED downlights have now become the norm; they can come in as a fixed or tilt version, allowing you to direct light where needed. Some downlights are also available with different beam angles, widths, bezel shapes and IP ratings, allowing consumers to gain further flexibilities. So this year we decided to round off the year with our top 12 downlights of 2020.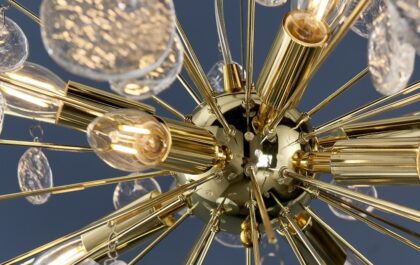 A guide to improving your home with Golden Lighting
Looking to elevate your interior design? Have you thought about using Golden light fixtures to improve your aesthetic? Well, we have. There is no denying that gold is not only the best finish but also the most luxurious colour you can purchase. As mentioned in my article on 'Summer 2020 Lighting Trends', Gold/Brass (or any hue that fulls under the gold category) is very trendy at the moment and is not going away anytime soon.