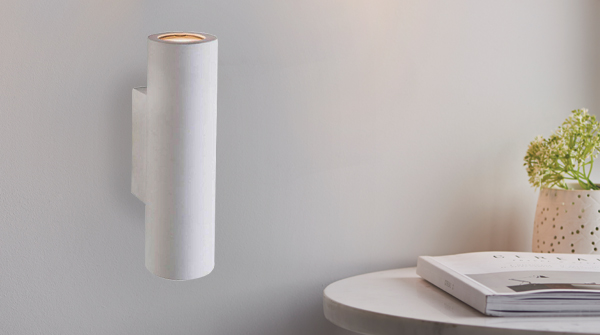 Summer 2020 Lighting Trends

Andy_Spark, 7 months ago
0
6 min

read
341
I believe we have mentioned this before but if we haven't here it is again; at National Lighting we believe that interior and exterior lighting plays an integral part of any home design. You can influence the mood and the atmosphere just by how you place and position lighting. More importantly, if you haven't noticed yet, lighting designs change from room to room, what may work for the kitchen might not work for the bedroom or the living room and vice versa.
The lighting you choose has to reflect the mood you are trying to create in each space. Like any part of interior design, lighting changes from period to period. Through my research on this season's lighting trend, I have found that the main reason for these changes is because of technology. As manufacturers come up with newer and improved fixtures/lamps, homeowners are incorporating them, therefore tastes and preferences change over time. That is why we have Industrial lighting, contemporary, Mid-century modern, Vintage, Art Deco and so forth. While the summer of 2020 won't bring any radical changes within lighting design, there are few stands out trends that have caught my eye…

---
1. Smart Technology
Smart Technology is becoming a very popular element within homes and it is fast becoming one of the most sorts after trends. At National lighting, we have a wide range of smart lamps that our customers can choose from, ranging between 2700K to 6500K, all of which are compatible with Amazon Alexa and Google Assistant. These lamps are fully automated through the app, allowing you full control of your lighting, whether it's changing colour, dimming, switching on and off or using the timer function, so you are never left in the dark. Thus creating the right ambience for your home this summer has never been easier.
---
2. Mid-century Modern lighting
For many years now Mid-century Modern has been the go-to style for interior designers. However, in recent years this trend has not made a comeback until now. It has been hard to come across these nostalgic early century styles, but this year I have seen more and more of them filling up the lighting market. The modern take on this trend features clean lines, unique designs with an emphasises on art and displaying a love for natural shapes that combines function with beauty.
---
3. Industrial lighting
For me and many, industrial lighting has always had a rustic finish, presented in neutral colours, with a major emphasis on the metal element. However, the modern take on this style sees the traditional industrial fixture transformed into a more refined form. Unlike the warehouse-like finish, we are used to seeing, this 2020 take on a traditional concept sees sleeker metals, presented in richer colours, with an emphasis on a refined design. Looking through many lighting magazines, I can confidentially say that this trend has taken on the most transformation when compared to others. Scrolling through the Industrial range on National Lighting you will find finer, more reformed pendants that look more like a form of an art installation than a light fixture. If you were previously hesitant about introducing some industrial element to your home, then this new form of a traditional design is the one for you.



---
4. Antique/Brushed Brass finishes
Recently there has been a spike in the popularity of soft metal finishes, more specifically antique/brushed brass. Homeowners have fallen in love with this type of metal, which works so well within a contemporary home. Antique/Brushed brass falls somewhere in the middle of brushed silver and brushed gold, it replicates the soft matt finish of these two hues while bringing out a warmth that blends in with almost any kind of aesthetic whether it be Modern, Urban or even Rustic.


---
5. Vintage Edison-style Bulbs with Retro fixtures
Last but not least the retro trend keeps on popping up throughout home décor magazines, and the Vintage filament Edison lamps add to this summer 2020 lighting trend. With homeowners buying into this nostalgic design, these lamps have never been more popular. The pear-shaped bulb and the exposed light design give these lamps a more high-end feel when compared to the average E27 lamp, and the best part about this trend is that it won't break the bank. Check out our 'Vintage Filament' range at National Lighting, where you can get your hands on this high-end trend without it being a high-end price.



---
---
Related posts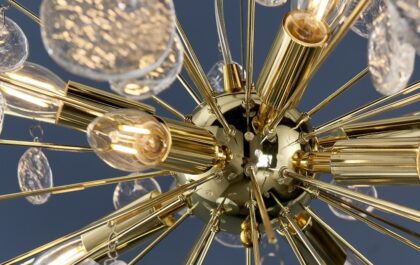 A guide to improving your home with Golden Lighting
Looking to elevate your interior design? Have you thought about using Golden light fixtures to improve your aesthetic? Well, we have. There is no denying that gold is not only the best finish but also the most luxurious colour you can purchase. As mentioned in my article on 'Summer 2020 Lighting Trends', Gold/Brass (or any hue that fulls under the gold category) is very trendy at the moment and is not going away anytime soon.