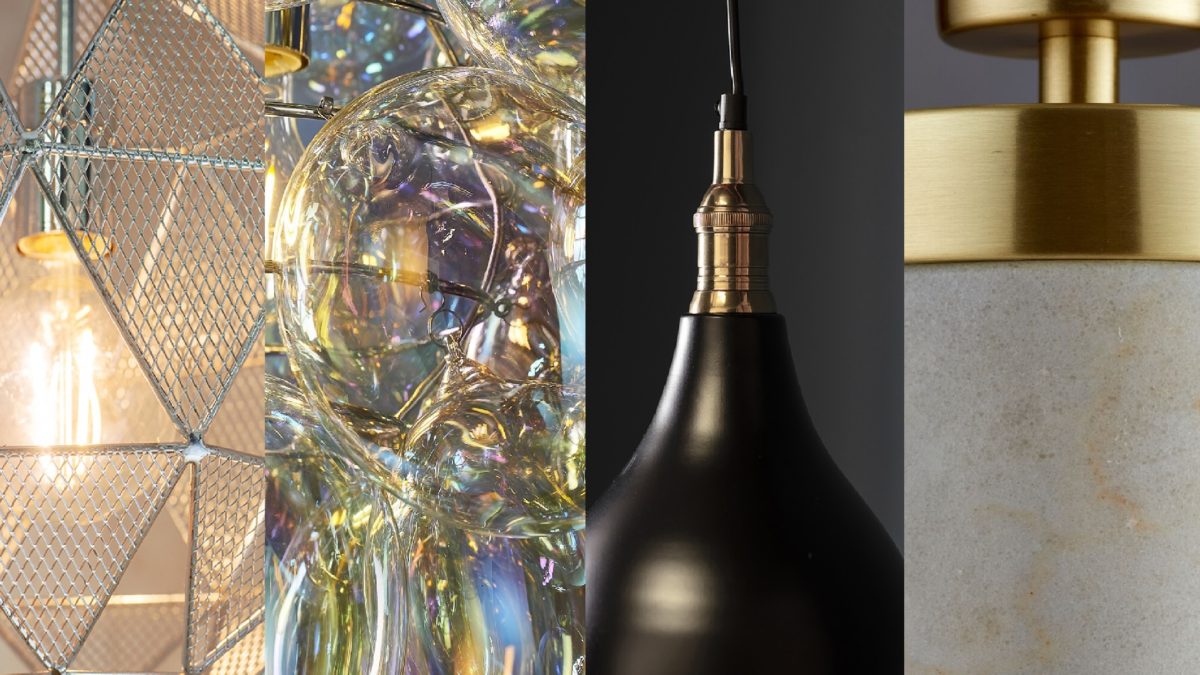 Spring 2020 Lighting Trends

Yaz_Lighting, 9 months ago
0
2 min

read
302
I have always believed that interior trends stem from lighting. They are what sets the tone and mood for home designs months before all other home decor manufacturers have decided the 'it' thing for that season.

After extensive research through the internet and lots of home decor and lighting magazines, I came across some clear lighting trends that you will see popping up everywhere, guaranteed to illuminate the beauty of your home this spring/summer.


Stand out lighting trends
colour trend – Blue
Geometric Shapes
Black Finishes
Statement Lighting
Natural elements


Colour Trend – Blue
The colour Blue has been splashed all over home decor magazines this year. Therefore, it comes as no surprise that it has been dubbed the colour of the year, showcased through furniture and lighting.
At National Lighting we have jumped on to this trend and have produced our most popular IKON decking light in blue. So, say goodbye to the boring old decking lights and transport your garden to a tropical summer island with this cool tone blue.


Geometric Shapes
This year interesting shaped lights are showing up more than ever. Geometric shaped lights and shades are dominating within the lighting industry. Traditional pendants are being replaced by more of a designer-inspired lighting. The soft geometric lines throughout these pendants create a beautiful striking light pattern that could easily replace a crystal chandelier, providing you with that wow factor. Ultimately these pendants/shades are here to stay and we at National Lighting are loving it.
 
Black is the new Gold
Gold lights have always been a key player in the lighting industry but throughout recent months or should I say years, gold has been fading in prominence. Now gold is an accent in a lot of lighting features, it will never fully drop off the scene, but it is quickly being replaced by Black. 
Black finishes are being used in both geometrically shaped lights, traditional pendants, and table lamps. Here is are our top 3 National Lighting picks:


Statement Lighting
When I think about statement lighting this year the word 'majestic' comes into mind. Looking through piles of lighting magazines bundled up on my desk I noticed a reoccurring theme of iridescent chrome effect glasses arranged in a beautiful pendant that seems so ethereal it will blow your mind. 


Natural Elements
Finally, the natural element trend is not only my favourite but is now popping up everywhere in home trend magazines and the best thing about it is that it's quite affordable. This trend sees metals mixed with gemstones, gold mixed with marble, steel mixed with woven fabric, and beautiful wood. Here are 3 of my favourites that can be found at National Lighting:


Related posts